How do you see the stone field? The Shanhe Intelligent Mine God of War is hammering!
The midsummer sky is exceptionally sunny, and the hot construction atmosphere of the Shanhe Intelligent SWE470E large excavator has been continuing. This is the most common day in the construction area in Guizhou in June. Also here, we saw Wang Shicai, the boss of four SWE470E large excavator equipment.

Strength and imported brands are comparable
The terrain in Guizhou is special, the rock is widely distributed, and the construction environment is bad. Faced with a large amount of ore every day, equipment loss is very large. Therefore, reliable and durable, low failure rate is the standard for customers to purchase equipment. "You must have to do it!" Wang always said with a smile. The SWE470E fully meets these conditions. The performance of the hammer function is stable and the stone-making efficiency is very high. "So far, the chain has never been lost, and other brand equipment purchased at the same time, working hours are about 3,000 hours. The mountains and rivers have given me more than 4,600 hours of hard work, which is a real benefit!" Wang always told us about it.
In addition, the SWE470E large excavator exceeds the expectations of Wang, both in terms of operational comfort and motion consistency, which is another important reason to support him. He introduced, "The first contact with SWE470E was in March 2017. Just the company gave me a policy of renting and selling. I thought about opening it and trying it out. This test was out of control, only twelve. Days, I bought it back! Now I am going to buy the 5th SWE470E excavator. I have also bought other imported brand equipment. You can be as good as them!"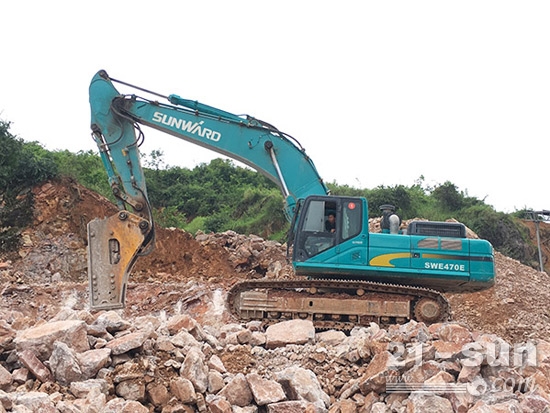 SWE470E Stone Field Show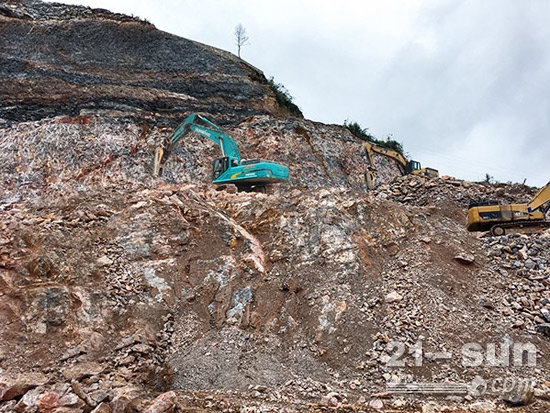 SWE470E competes with imported brand excavators
Service is work, it is mission

Even the best products should be served as support. For the employees of Shanhe Intelligent Dealer Chongqing Pingke Trading Co., Ltd., service is a job and a mission. They rushed to the construction site to respond to customer needs as quickly as possible, while also giving an extended warranty policy. "Excellent service" is Wang Shicai's evaluation of Pingke's after-sales service. "They are like friends, my other brands of equipment have after-sales demand, they can also come in time, quite good!" Wang said affirmatively.
Shanhe Intelligent SWE470E large excavator has become an important support for its rapid development in Yungui area with its lower fuel consumption, more stable and efficient work performance and excellent service. It also builds a good user reputation.
Better quality and lower failure rate
As an operator, if you want to make a profit, you can't stop working. This requires good equipment quality and low failure rate. "According to its current efficient working mode, SWE470E works more than 10 hours a day, and earns an average of 500-700 yuan per hour. In just over a year, I have already recovered the cost! My hands are not only based on work income, but also Divide the income of the excavator into proportions, and everyone has money to earn together!" Mr. Wang said proudly.
The SWE470E large excavator is precisely positioned with super-mine type. The core configuration adopts the world's top power system and hydraulic system. Combined with Shanhe's leading matching control system and large-type enhanced four-wheel belt, the product has reliability and durability. unique advantage. At the same time, in terms of energy saving, high efficiency and low consumption, SWE470E also adheres to the mountain river system, and its performance has reached the leading level in the industry.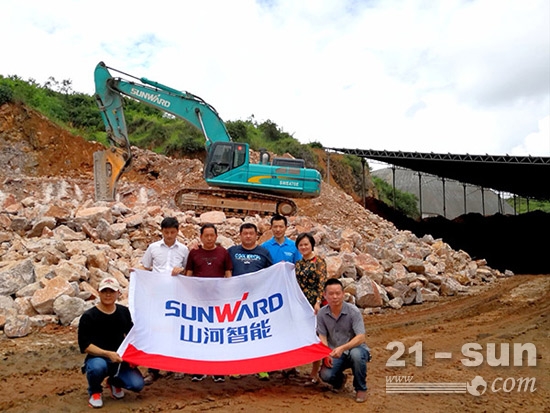 Shanhe intelligent technology, service, quality control, market departments, linkage, in-depth visits to customers

Still worried about the low efficiency of stone mine construction and high equipment failure rate? Change to a mountain mine smart mine Ares SWE470E, see how easy it is to get the stone field, and make your way to rich! (This article comes from Shanhe Intelligence)

Related News: Shanhe Intelligent Mine Construction
Dredging Excavator,Dredging Equipment,River Dredging Machinery,Small Dredging Equipment
Binzhou Jinyi Equipment Co.,Ltd , https://www.jyexcavator.com