The big car companies complained that Trump levied steel import tariffs would be counter-productive
Core Tip: U.S. major auto trade organizations have stated that the Trump administration's tariffs on steel and aluminum imported from the EU, Canada, and Mexico will not only make cars more expensive, threaten employment, but also delay security. The application of new energy-saving technologies.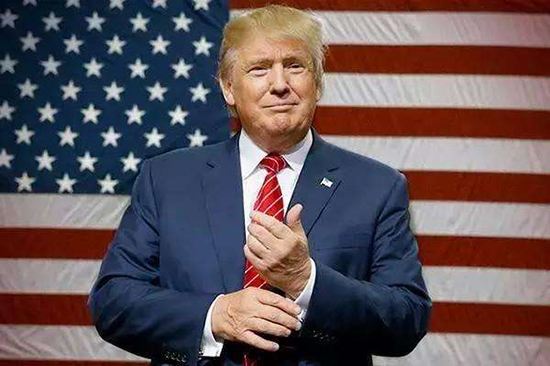 According to foreign media reports, major U.S. auto trading organizations have stated that the Trump administration's tariffs on steel and aluminum imports from the European Union, Canada, and Mexico will not only make cars more expensive, threaten employment, but also delay The application of new safety and energy saving technologies.
Gloria Bergquist, spokesperson for the Alliance of Automotive Manufacturers, said: "These tariffs will cause domestic steel prices to rise, threaten the industry's global competitiveness, and increase the cost of buying cars for customers. Keeping civilians at a price means sales. The increase in volume will create more employment opportunities in the automotive industry and accelerate the fleet turnover to achieve economical improvements in fuel economy and safety. GM, Toyota, and Volkswagen are all members of the Auto Manufacturers Alliance.
International auto makers represented by Hyundai Motors and Honda Japan have claimed that President Trump's decision to impose import duties on steel and other products was disappointing and counterproductive.
John Bozzella, chairman of the Global Automobile Manufacturers Association of the US Association of Global Automakers, said in an e-mailed statement: "Tariffs are also a kind of tax, which will increase the price of vehicles and damage the American automakers and consumers. The interest, any retaliation from our trading partners will intensify the damage and will not help to encourage U.S. exports."
Although automakers buy most of the steel and aluminum-made cars from US domestic suppliers, the coalition says that regardless of whether these metals are made or imported by the United States, tariff increases will drive up metal prices. General Motors and Ford Motor Co. have stated that the increase in raw material costs will reduce the company's profit this year.
The tariff announcement of May 31 marked the start of a strong trade attack on the United States' closest allies by the Trump administration, which had been trying hard to seek permanent tariff immunity.
Bergquist said in an e-mail: "We encourage a careful and rigorous reassessment of this tariff policy so that it will be more legitimate and will not harm users of key materials."
Tire valve is a self-contained valve which opens to admit air to inflate a tire, and is then automatically closed and kept sealed by the pressure in the tire, to prevent the air from escaping. Tire valve stems are made of aluminium, steel or black rubber. It includes tubeless tire valve and tube valves for passenger cars, truck, buses, tractor and ATV etc.
Tire Valves, Tyre Valve, Tubeless Valve,Tire Valves OEM
Ningbo Heyu Tire Repairs Co., Ltd. , https://www.autorepairstools.com